BORIMIX Concert: Las Mariquitas- Flamboyán Concert
Friday, November 3rd. 8PM
The Clemente Soto Velez Cultural and Educational Center. 107 Suffolk St, New York, NY 10002.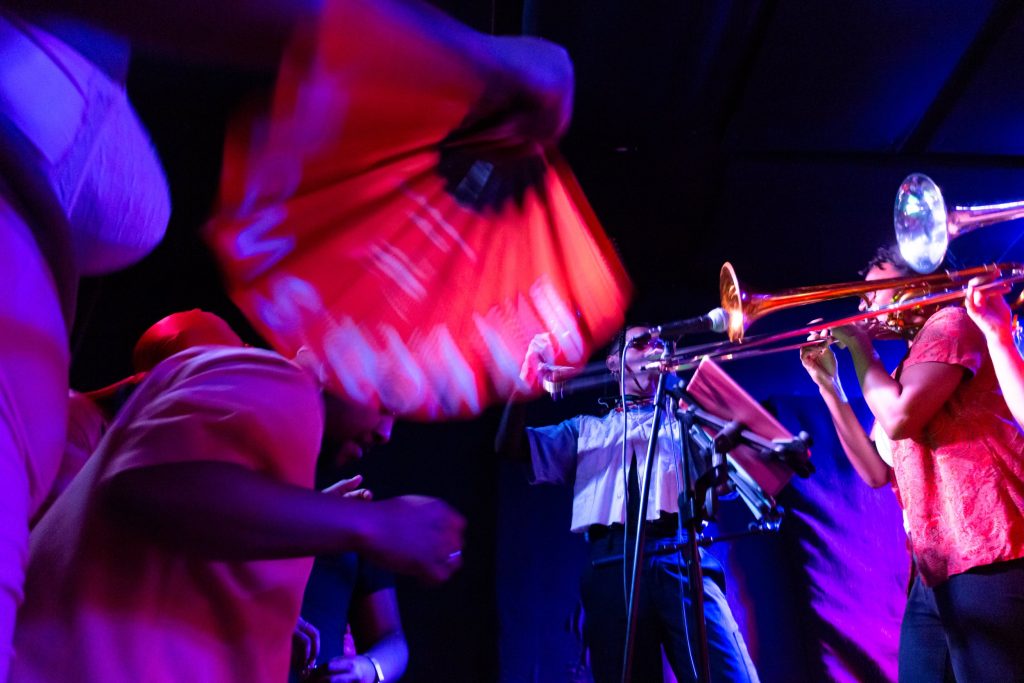 Experience the transformative Opening Concert of the annual BORIMIX Festival featuring Las Mariquitas, a dynamic Queer and Trans-centered salsa band and collective from New York. Immerse yourself in a musical journey where salsa evolves into a symbol of inclusion and celebration, infused with traditional sounds and the rich influence of Candombe from Uruguay. Let's move together to a beat that echoes a world of diversity and acceptance, honoring this year's invited century, Uruguay.
Breakdown- Cuban band leader: Collet Michan
Saturday, November 4th. 7:30PM
Teatro LATEA @ The Clemente Soto Velez Cultural and Educational Center. 107 Suffolk St, New York, NY 10002.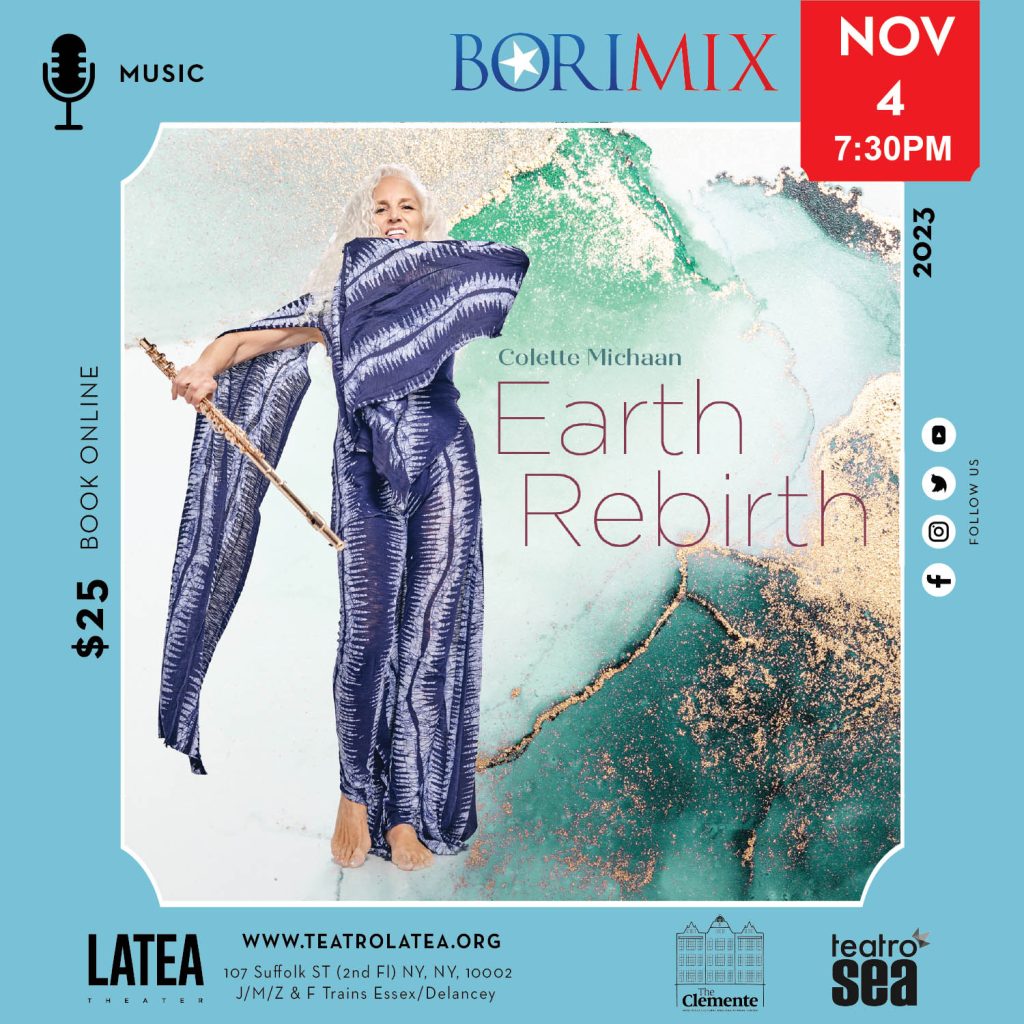 Colette Michaan has always lived in the heart of NYC where she was born to immigrant parents from Egypt and Syria. An adventurous, spirited and melodic flutist, Colette's music has been informed by many cultures. She has performed and collaborated with musicians around the world throughout her extensive travels in Africa, Asia, South America and the Caribbean. "Earth Rebirth" is flutist Colette Michaan's fifth recording as a leader.
For this CD release concert, Colette is joined by an exciting stellar rhythm section including pianist- keyboardist Silvano Monasterios, bassist John Benitez, Luisito Quintero and Yusnier Sanchez Bustamante on percussion. This current new release Earth Rebirth highlights Colette Michaan as one of today's outstanding flute players. It is a new milestone in her career, and a must-have recording for listeners who love Latin jazz.
Punto SEA presents

---

TANGOS DEL PLATA

---

con Pablo Zinger & Diana López
Música de Uruguay y Argentina
Thursday, November 16th. 8 PM
Teatro SEA @ The Clemente Soto Velez Cultural and Educational Center. 107 Suffolk St, New York, NY 10002.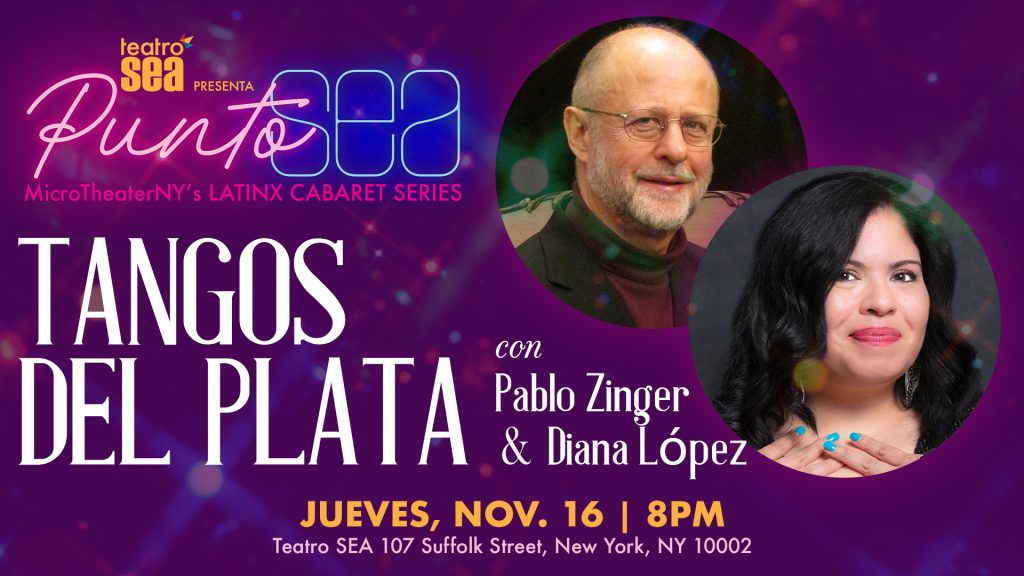 La cantante hondureña Diana López y el pianista uruguayo Pablo Zinger presentan un programa de tangos y canciones del Río de la Plata, incluyendo grandes éxitos del binomio Astor Piazzolla/Horacio Ferrer, y favoritos del tango como El día que me quieras, La cumparsita, A media luz, Nostalgias y Fumando espero. Una noche fascinante de cabaret.
Uruguayan-born New Yorker PABLO ZINGER is widely acclaimed as a conductor, pianist, composer, arranger, writer, lecturer and narrator, specializing on Astor Piazzolla, tango, Spanish zarzuela, and Latin American music.
He accompanied Plácido Domingo at Washington's Constitution Hall, conducted for Paquito D'Rivera's Carnegie Hall 50th. Anniversary Concert and the Moscow première of Piazzolla's María de Buenos Aires, narrated Piazzolla's Pueblo Joven at Tokyo's Opera City and accompanied legendary Spanish diva Sarita Montiel in NYC.
He toured for ten yearswith the Valencia-based Zinger Septet and has written for The New York Times, Opera News, and lectured for The New York Philharmonic.
He has written the Latin-Jewish tango musical Bela with Ilan Stavans, and Las tentaciones de González (Tiene la muerte atada), premièred in 1999 to a NY Times rave. His show Bésame mucho (Latinas sing Latinas), at Repertorio Español , NY, won the HOLA and ACE prizes (2012-1015). 
He has been called "The King of Zarzuela" by Opera News magazine, and was Musical Director of the Patty Disney Zarzuela Series at the National Hispanic Cultural Center in Albuquerque, NM (2004-2011).
His CD's include Tango Apasionado with Astor Piazzolla, Chamber Music from the South and The Clarinetist, with Paquito D'Rivera, Las Puertas de la Mañana (songs of Carlos Guastavino) and two albums of music by Carlos Suriñach with Bronx Arts Ensemble.
Mr. Zinger has conducted the Costa Rica National Symphony, Simón Bolívar Orchestra (Venezuela), Maribor Philharmonic (Slovenia), Montevideo Philharmonic and Montevideo Pro Opera (Uruguay) and Bronx Arts Ensemble with Jazz greats Tito Puente, Dave Valentin, Néstor Torres and John Faddis.
DIANA LÓPEZ Born in NYC of Honduran descent, she started singing in choirs at eighteen years old. While she studied toward a Master's Degree in Speech Language Therapy at Columbia University, she heard the voice of Carlos Gardel singing Volver, and decided to dedicate herself to discovering the beauty and history of Tango. In April 2015 she traveled to Argentina to soak up the tango atmosphere and participated in a singing event at Buenos Aires' La casa del tango.
Diana has performed at the Sheen Center, and with Bronx Arts Ensemble, Christ and St. Stephen, St. Peter's Church midtown, and has collaborated with such accomplished musicians as Emilio Teubal (piano), Guillermo Vaisman (accordion) and Sergio R. Reyes (violin). She sung in the acclaimed show Bésame Mucho, directed by Pablo Zinger at Repertorio Español. Last year, Diana has performed with the Latin American Folk Choir Capella Sur, with whom she toured as a soloist in Europe.
Julieta Rada with live band concert
Thursday, November 30th. 6:30PM – 7:30PM
The Clemente Soto Velez Cultural and Educational Center. 107 Suffolk St, New York, NY 10002.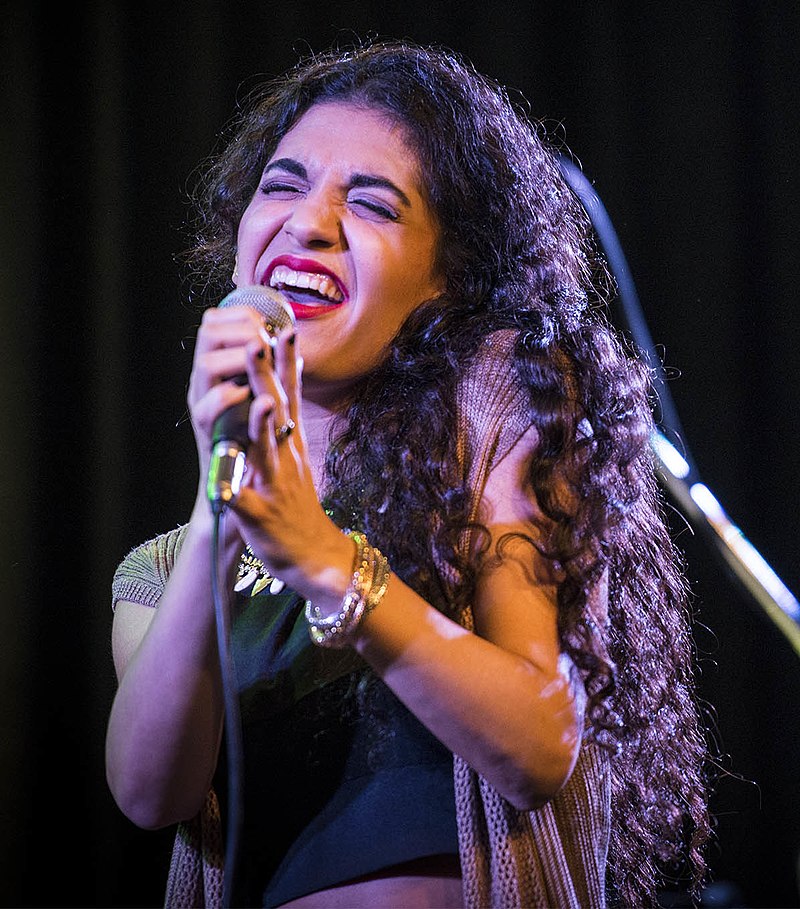 The Uruguayan artist Julieta Rada will perform in an acoustic format performing classic songs from the Uruguayan folk repertoire. Rada is an Uruguayan-Argentine singer, songwriter and television personality. She released her debut album in 2012 and in 2015 she was nominated for the Latin Grammy Award for Best New Artist.
La artista uruguaya Julieta Rada actuará en formato acústico interpretando temas clásicos del repertorio folclórico uruguayo. Rada es una cantante, compositora y personalidad televisiva uruguaya-argentina. Lanzó su álbum debut en 2012 y en 2015 fue nominada al Premio Grammy Latino como Mejor Artista Revelación.
Thursday, November 30th. 7:30PM – 8PM
The Clemente Soto Velez Cultural and Educational Center. 107 Suffolk St, New York, NY 10002.
Candombe Favela is a candombe troupe made up of Argentine and Uruguayan musicians residing in Brooklyn, who are dedicated to the study and practice of Afro-Uruguayan music and tradition.