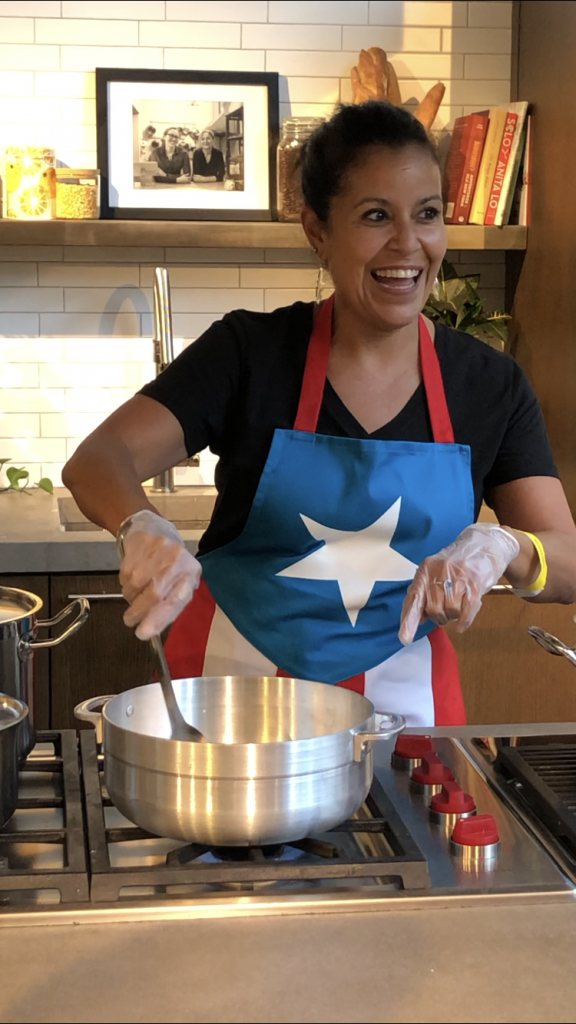 Nov 17, 2021 6:00 PM – 7:30 PM
THANKSGIVING IN THE CARIBBEAN
REGISTER HERE →
Though fitting for any time of year, the dishes we'll prepare during this class are special enough to include in your Thanksgiving celebrations. Share a taste of the Caribbean with:
Mango Avocado Salsa
Carne Mechada (Puerto Rican Pot Roast)
Mofongo (Smashed Green Plantains w/ Garlic Sauce)
Tres Leches (Easy Three Milk Cake)
Now more than ever, we must take measures to preserve and celebrate the uniquely diverse culture that defines New York City and the Lower East Side. It is imperative we go above and beyond to represent, uphold, and visibilize the beautiful diversity and cultures that define our cultures and neighborhood.
La Cocina de Loisaida, an initiative by the Loisaida, Inc. Arts and Culture center, presents simple dishes cooked by community members of the LES (Lower East Side) and abroad, who have found a profound love for cooking at home. Loisaida invites non-professional home cooks to show off their best dishes and present those home meals that have helped them raise a family or care for their loved ones.
In our pilot episode, we feature the home meals of María Bido, who has raised her children with the recipes she learned to cook from her grandmother and have helped her raise her children. María presents: Arroz con gandules, pernil (roasted pork) and yuca with garlic sauce. The entire episode is available through a special #LoisaidaTV presentation aired in 2020.
Since the age of 6, María Bido acquired a taste for traditional Puerto Rican dishes from her grandmother. The authentic cuisine included a combination of the flavors of Sofrito and Adobo coupled with an extremely intricate variety of plates which makes for a perfect holiday meal.
Some of these recipes and the history they represent are becoming an 'endangered cultural ethnic art' as the traditions and customs are not being transferred to the younger generations.
The purpose of La Cocina de Loisaida is to celebrate the rich, culinary heritage of the Lower East Side while instilling the values behind it to our future generations.
We aim to empower the youth in our underserved community with a culinary demonstration project that celebrates Culture and embraces the true beauty of diversity during times of cultural and social displacement.